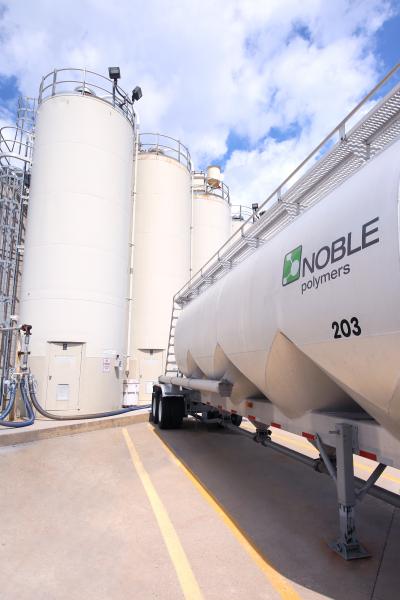 We are a custom compounder of primarily polyolefin bases resins. We offer a broad spectrum of off-the-shelf products including thermoplastic olefins (TPO), thermoplastic elastomers (TPE), and mineral filled polypropylene and polyethylene. However, if our off-the-shelf products do not meet your needs, our team of materials engineers can create the ideal product for your application. At Noble Polymers, our goal is to form partnerships with our customers through strong communication and mutual success.
At Noble Polymers your needs are our goals. We strive to:
Deliver unsurpassed, unparalleled customer service and premier products through
operational excellence and continuous improvements.
Provide solutions that meet your customized needs by being your preferred partner.
Exceed your expectations with every custom polymer formulations we create by being an innovator.
Our commitment to excellence makes us an industry leader. Our relationships with our customers make us a better company. Our desire to positively impact our community and our planet makes us think differently. Thank you for considering us. How can we help you?
Noble Polymers is certified as a Women's Business Enterprise (WBE) through the Women's Business Enterprise National Council (WBENC), the nation's largest third party certifier of businesses owned and operated by women in the US.